$99 Nexus 7 impersonator appears in benchmarks: ASUS undercut on the way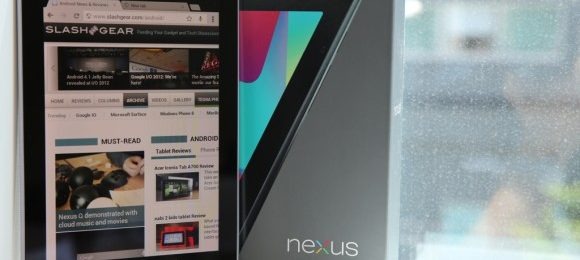 It's no secret that there's more hardware on the way from ASUS, it's just a question of if it's actually the $99 "Nexus" that's been rumored since before the Google Nexus 7. What we're seeing today is a set of benchmark results coming from GLbench which show a model by the name of ASUS ME172V, a model with specifications ever-so-slightly less fabulous than the Nexus 7. This model may well be a new iteration of the Nexus 7 which knocks down its innards this slight amount in order to sell the machine for half the price.
The results here tell just enough to get our rumors in order, starting with the name – and that code just allows us to pull up a keyword other than the "$99 Nexus" we've had thus far. We can also see that this unit is using a 400MHz Mali GPU, has a 1GHz CPU core – without mention of how many cores there are, of course, and a screen resolution of 1024×600 pixels.
In reality the much more likely situation is that ASUS is simply creating a low-cost 7-inch tablet for low release. This model will likely be sent across the earth to places where a much faster processor isn't as necessary and where it's much more important to have an extremely "low" price point. ASUS has seen significant success with the Nexus 7 at a low price point with deep connection to Google – no reason why they wouldn't continue that trend across the planet.
This machine also has a microSD card slot – this essentially knocks it out of the running for a Nexus machine unless Google has a big change of heart on how a 7-inch Nexus should be accessible. The most likely situation here is that this is indeed an Android-running tablet from ASUS but that Google wont be using it as a Nexus – you'll be seeing it on the market in a limited release outside the USA in the next several months.
[via Digital Reader]