This Disastrous Cadillac Technology Was Ahead Of Its Time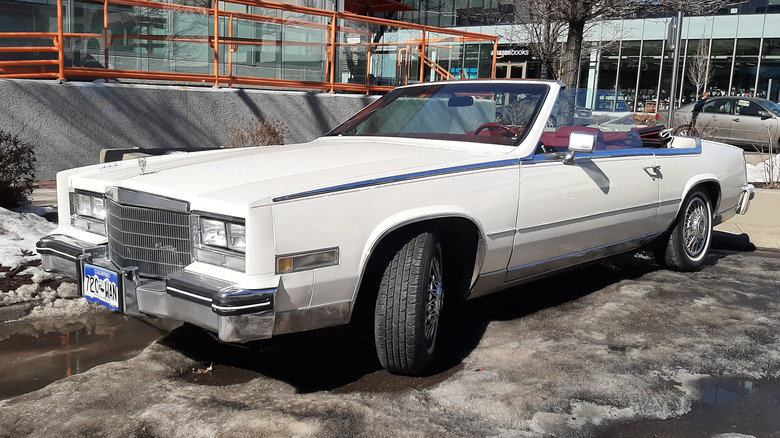 photo-denver/Shutterstock
One of the best ways for an automaker to become established as a real industry power is by breaking ground on new, impressive, and game-changing technology. Sometimes new tech becomes standard, other times new tech ends in spectacular failure. One example of a vehicle technology that was far ahead of its time was the 4-6-8 deactivation engine. This engine was created by released by General Motors and first implemented on a Cadillac, one of the biggest brands that fall under the GM umbrella of cars. 
While the idea may have seemed sound at the time, it quickly became apparent that the tech didn't hold up, and what unfolded was a complete disaster and embarrassment for all involved. Once this new technology from Cadillac and GM was used in real-world driving situations, operations started to break down. The 4-6-8 deactivation engine only appeared in vehicles for a single production year, and the company had to issue 13 programming updates meant to fix an abundance of issues in 1981 alone.
This was the 4-6-8 deactivation engine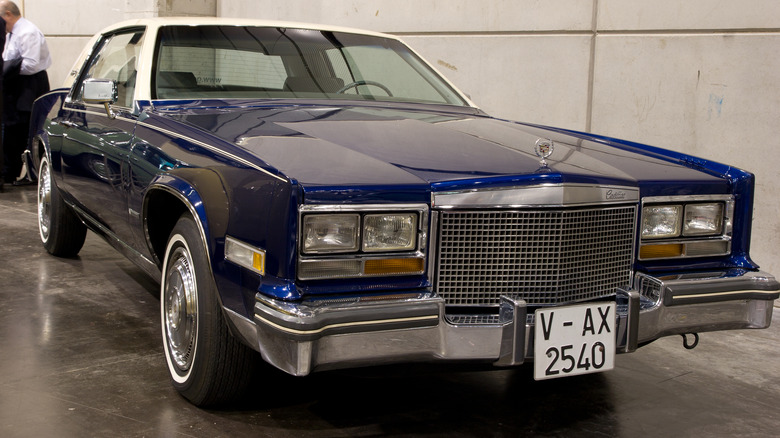 Rob Wilson/Shutterstock
This new technology that Cadillac implemented was born from the need for better fuel economy after the '70s energy crisis (via History). To accomplish this, the heads at General Motors hired an electronics supplier called the Eaton Corporation to design a new engine. This new engine was supposed to be able to alternate between the use of four, six, and eight cylinders as needed. The driver was meant to be able to switch to fewer cylinders when additional power was unnecessary, thereby using as small an amount of gasoline as possible. 
They implemented this tech on the 368 Ci V8, one of Cadillac's most common engines. One of the main components of this engine redesign was a computer command module, which was supposed to be able to process more than 300,000 operations per second. Drivers could also manually control the cylinder deactivation from inside the car. The first vehicle with this new-age engine was ready for the road in the 1981 model year.
What went wrong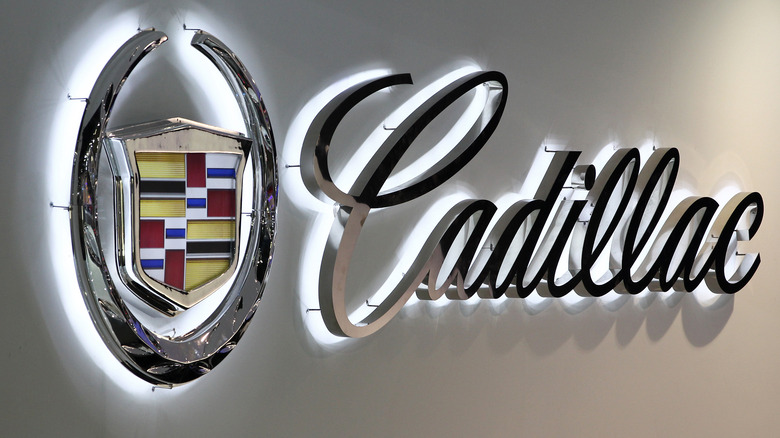 Bloomberg/Getty Images
According to Hemmings, the biggest problem with the 4-6-8 deactivation engine was lag when switching between cylinders. This happened with all three options, and it made drivers feel uneasy, which is to be expected. Also, even simply driving the car in either 4 or 8 cylinders without trying to switch was a nightmare. Mostly because the engine produced a sound that signaled trouble for a non-diesel machine. Another issue that drivers experienced was that at some RPMs, the engine would automatically begin to search for the proper number of cylinders to use, which also hindered the driving experience.
The main goal of all of this was to improve fuel economy, but this did not happen. The fuel usage was on par with what it was the year before. Overall, this 4-6-8 deactivation engine was a failure that neither Cadillac nor GM would soon repeat. 
On the other hand, the original 4-6-8 hasn't yet disappeared from the road entirely. There are still 1981 Cadillac owners that seem to be willing to work with this engine. Or at least there were back a few years ago, as evidenced by a Cadillac Forum thread with drivers that have been putting in the work for the past few decades. For everyone else: the disaster remains a memory. 
After 1981, the 4-6-8 was relegated to Cadillac's Fleetwood chassis, which Motor Biscuit suggests ended up mostly rolling out in limousines and — more ironically — hearses.