7.85-inch iPad mini on Apple testbench tips insider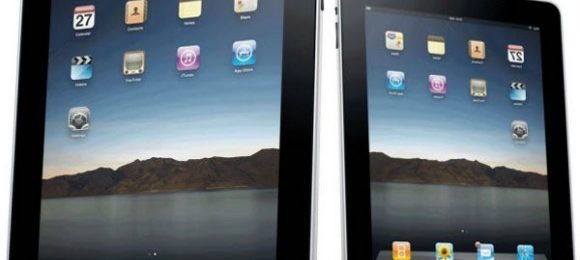 Apple is reportedly experimenting with a 7.85-inch "iPad mini" in its labs, according to insiders, though as with all tech tinkering the project may never spawn a commercial release. "I've heard from numerous people that that's one of the ideas that they're noodling with" Daring Fireball's John Gruber confirmed on a podcast with The Talk Show, with the tester tablet said to be roughly the same height as the current new iPad is wide (7.31-inches).
The idea of a smaller iPad has persisted for several years now, despite Steve Jobs publicly dismissing slates with screen sizes in-between phones and the 9.7-inch iPad as "tweeners" that were unsuitable for human fingers. Nonetheless, chatter of internal testing – with supplies of 7.85-inch displays being reportedly ordered back in October - has persisted, talking of screen sizes ranging from 5- to 8-inches.
"There are a couple areas where I think text is maybe a little too small," Gruber suggests, having mocked up a test display of his own, "but it's not ridiculously small."
Still, Gruber was quick to point out that he has "heard from nobody" that the iPad mini has been green-lighted for production, though he speculated that Apple could be holding the design in reserve should smaller Android tablets become a surprise success in the marketplace. The iPad mini, or at least the prototypes known about, is believed to have the same 1024 x 768 resolution as the original iPad and iPad 2, though with a smaller panel size the pixel density would be higher, at around 163ppi versus 132ppi.
If it does see a release, the new iPad mini could be launched as soon as WWDC 2012, Apple's developer event expected to take place in June, Gruber suggested.
[via Apple Insider]