3D portion of HDMI 1.4 specs available to public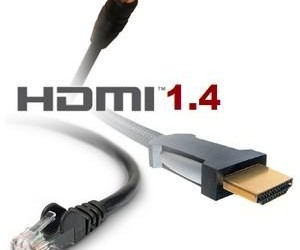 HDMI Licensing, LLC announced a few moments ago that the three-dimensional portion of HDMI 1.4 specifications is now available for public download at the official HDMI site.  With HDMI specs for 3D already out, we may see 3DTVs come to market even sooner than we may think.
"The HDMI Consortium recognizes the importance of standardized 3D formats for movies, gaming and broadcast content and the need for non-adopter companies and organizations to have access to that portion of the HDMI Specification," said Steve Venuti, president of HDMI Licensing, LLC. "As the mainstream adoption of 3D is gaining momentum and content providers define and expand their 3D roadmaps, HDMI is ready to support this major market development."
HDMI has simplified my A/V/ lifestyle, combining multiple audio and video signals into one connection, I only require a single HDMI cable for each device hooked up to my receiver.  This move insures that 3D viewing technology will definitely be available to consumers in the near future.