20MP High-Def capable mobile devices by 2012 claim Ericsson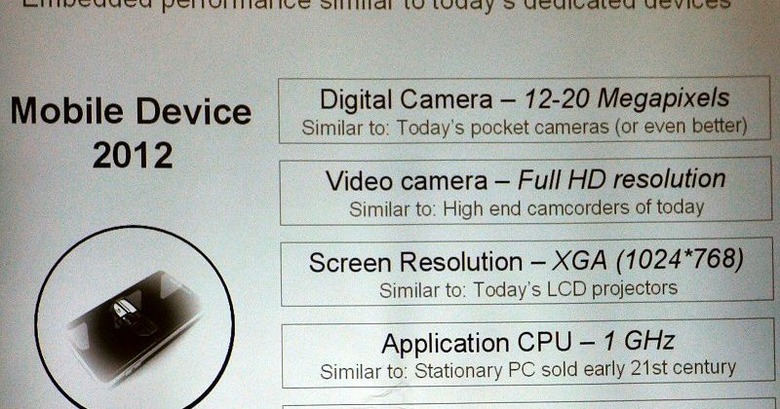 Nothing like ambition to get the mouth watering, and Ericsson have create a whole lot of leaky orifices today after a presentation slide suggests that they envisage mobile devices with cameras capable of HD-quality video and 20-megapixel images by 2012.  In addition, the company believes we'll be using 1Gbps LTE Advanced mobile networks by the following year.
The same, mythical mobile device will have an XGA 1024 x 768 resolution display and a 1GHz application CPU.  The latter doesn't seem too far a leap given the speed of today's mobile processors – 528MHz in the HTC Touch HD, for instance – but the big question will be whether Ericsson can find a battery technology capable of giving more than a few minutes runtime.
Ericsson are currently developing embedded modules, base station facilities and other services in preparation for the ramping up of cellular network speeds.  Unsurprisingly, Japan and the far-East are tipped as likely candidates for needing LTE technology first.