2019 Mercedes-Maybach gets concept-inspired update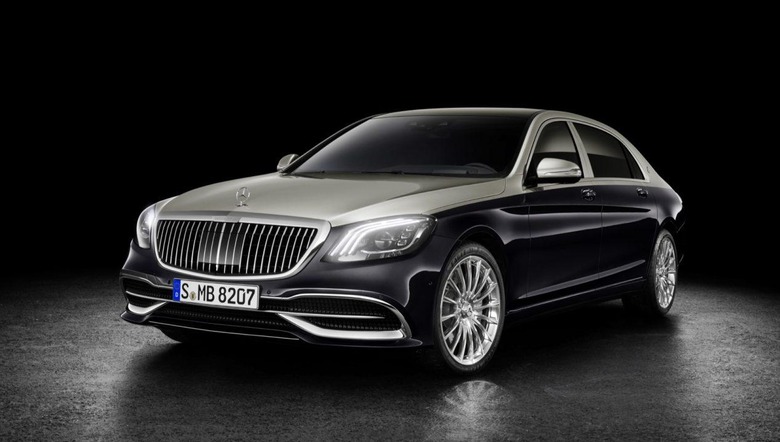 Mercedes' most luxurious model is getting a revamp, with the 2019 Mercedes-Maybach S-Class borrowing some concept car style for the Geneva Motor Show next month. Already the German automaker's most lavish car, the Mercedes-Maybach takes the "regular" S-Class sedan and then gives it a high-end makeover so that it won't be embarrassed alongside Bentley and Rolls-Royce rivals in the parking lot.
For the 2019 model year, the most obvious change is that Mercedes has given the Maybach a nose-job. The radiator grille is completely changed, now using fine, vertical struts rather than the more typical horizontal lines the automaker commonly uses. They're inspired, the designers claim, by a pinstripe suit, and were used once before already, on the Vision Mercedes-Maybach 6 coupe.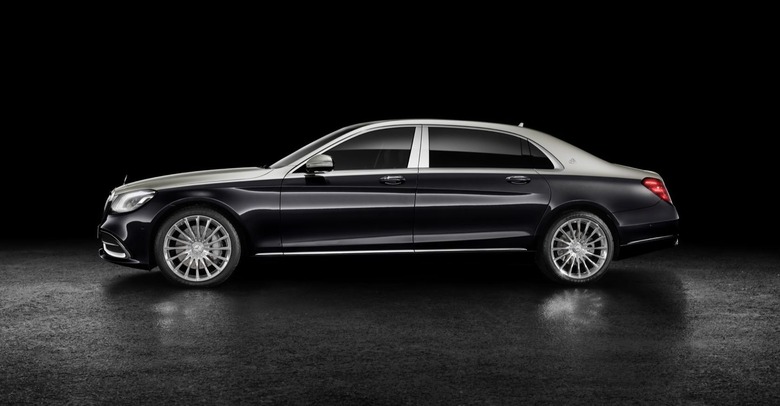 That was shown off back at Pebble Beach Concours d'Elegance in mid-2016, as a seductive two-door. Mercedes brought the same style language back the following year, only minus the roof, in the shape of the Vision Mercedes-Maybach 6 Cabriolet. Somehow that managed to be even more ostentatious, though the biggest surprise was that the near-20 foot long monster relied entirely on electric drive for its propulsion.
Neither of those concepts are showing any sign of actually reaching production, so for now we'll just have to be satisfied with their grille treatment. Also for the 2019 model year, Mercedes-Maybach is offering its sedan with nine different color combinations for its distinctive two-tone paint. All of the dark colors can now be optionally finished in a double clear coat, too, which the automaker says gives a piano lacquer effect and extra depth. As you'd expect it's a labor-intensive process, all done by hand – including an intermediary sanding step – by specially trained varnishers.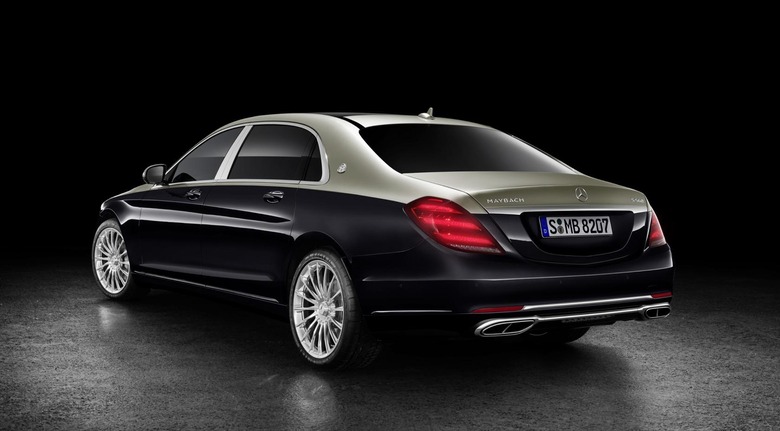 Meanwhile there are also new 20-inch multi-spoke wheels for the top of the range model, and three new 20-inch exclusive wheel designs. Inside, Mercedes-Maybach will offer two new color combinations, also exclusive to the sub-brand. Armagnac Brown/Black and Savanna Beige/Black will join the options list, with the black Maybach Exclusive Nappa leather coming with a choice of of copper-, gold- or platinum-colored contrasting topstitching. If you want something lighter, there's now designo Magnolia too.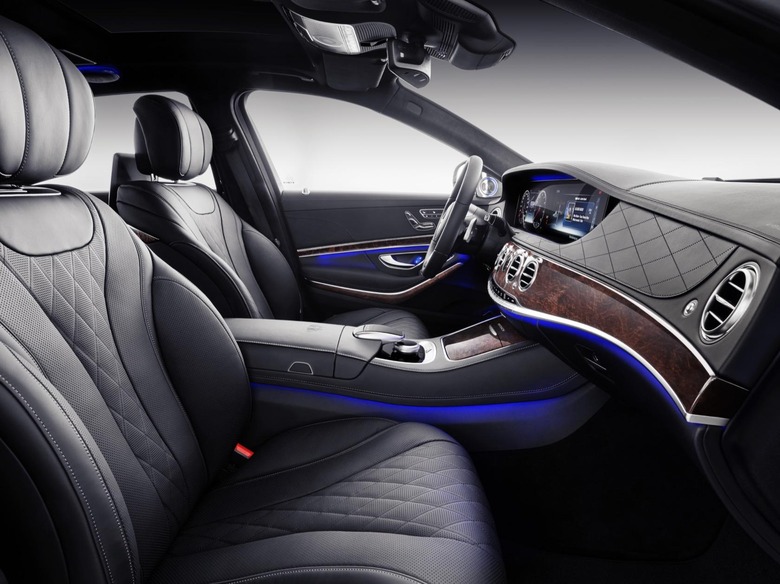 Unchanged for the new model year are the engine options and general scale of the car. In the US, Mercedes-Maybach will offer two versions, the 2019 Maybach S 5650 4MATIC with a 4.0-liter V8 good for 463 HP and 516 lb-ft of torque, and the 2019 Maybach S 650 with a 6.0-liter V12 that musters 621 HP and a faintly ridiculous 738 lb-ft of torque. Each is 215 inches long, and will do 0-60 mph in under five seconds. Pricing will be announced closer to their availability in the US, which is expected late this summer.