2017 Volvo V60 Polestar First Drive: Feeling Blue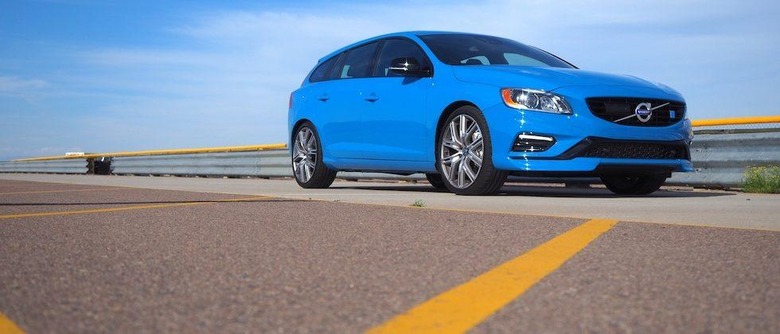 It's a Volvo renaissance right now but, though the XC90 and S90 may be flying off dealers' lots with their high-tech cabins and minimalistic style, true aficionados know it's Polestar where the Swedish spirit lies. Whether that spirit is akvavit or high-octane gasoline is questionable – the uncharitable might suggest they both taste the same – but the 2017 Volvo V60 Polestar and S60 Polestar are unmistakable. Peak crazy comes in the shape of a bright blue wagon.
The current S60 and V60 – sedan and wagon, respectively – are on borrowed time. The success of Volvo's most recent launches, the XC90, S90, and just-arriving V90 Cross Country may be cutting-edge, but the 60 Series dates back to 2010. It'll be replaced over the next couple of years, first with the XC60 just unveiled at the Geneva Auto Show, but that means we'll have to wait a little longer for an all-new Polestar.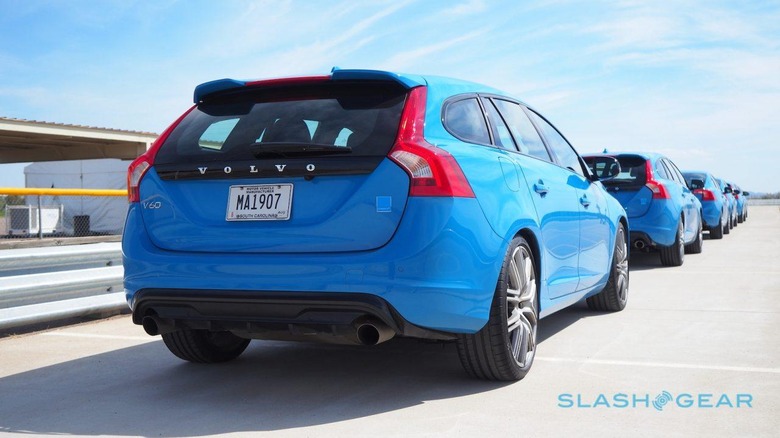 Still, with a team that – even grown from its 15 employees when Volvo acquired it 18 months ago – numbers under 100, the Polestar engineers are used to weaving special things from humble beginnings. The 2017 S60 and V60 Polestar are based on the respective R-Design variants of each car, but with significant changes across the board. As Henrik Fries, Vice President of R&D at Polestar, says, "it's not just a big turbo doing the job."
All the same, the biggest change is indeed found under the hood. The old 60 Series Polestar cars used a short inline 6-cylinder engine, a turbocharged 3.0-liter good for 345 horsepower and 369 lb-ft. of torque, paired with a 6-speed transmission. Even last year, when I tested the 2016 V60 Polestar, it was an outlier in Volvo's line-up, which has seen even its largest cars shift to a punchy 4-cylinder.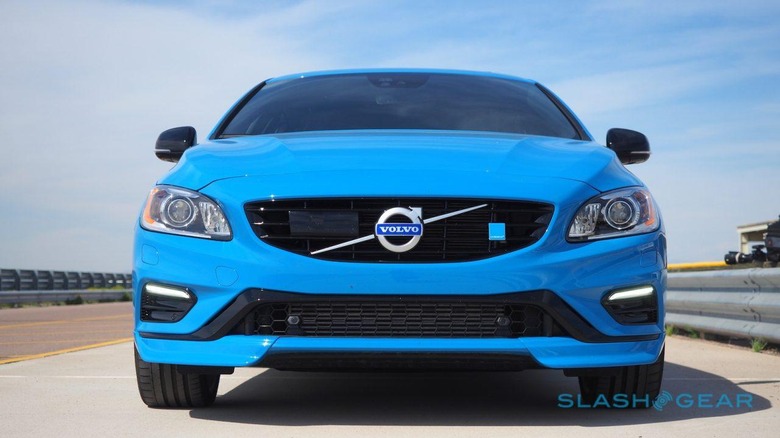 So, gone is the old engine and in comes a new Drive-E T6 for the 2017 cars. Capacity is down, at 2.0-liters, but even with that and two fewer cylinders, horsepower is up. In fact, the new Polestars manage 362 HP, though torque dips to 347 lb-ft.
It's all thanks to a combination of supercharging and turbocharging. Superchargers, you see, excel at low-end power but not high-end; turbochargers, in contrast, take time to spool up – the so-called "turbo lag" – thus deliver power higher in the engine speed range. In the case of Volvo's T6, the supercharger kicks things off and then starts to hand over to the turbocharger at around 3,000 rpm.
The result isn't quite as sonorous in its tone as the 6-cylinder was, but it's a powertrain with its own special soundtrack. The supercharger's whine can get quite addictive, while the pops, burps, and gurgles from the turbocharger and 3.0-inch exhaust system give the T6 an enthusiasm of its own.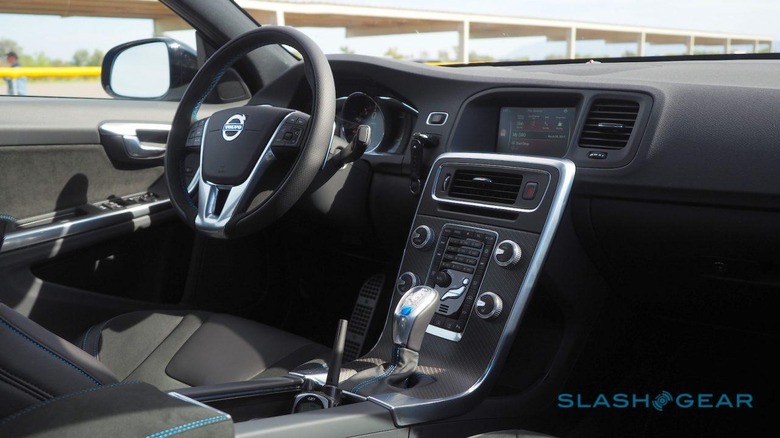 Meanwhile, the old gearbox is replaced with a new, 8-speed Geartronix system. That promises faster shifting in sport and manual modes, along with higher RPMs at off-throttle so as to increase the responsiveness of the car. Polestar also adds Curve Hold, which tracks lateral G-force when cornering hard, and prevents unnecessary gearshifts so as to avoid unsettling the balance of the car.
In all, Polestar's Fries says, there are more than 260 new part numbers on the cars, and they're all "the bits that matter." The team is particularly proud at how much of the racing hardware has made it to the road car, and vice-versa. The 2017 V60 and S60 Polestar, for instance, have adjustable shock absorbers along with the 80-percent increased springs versus the R-Sport car, and 15-percent stiffer stabilizers.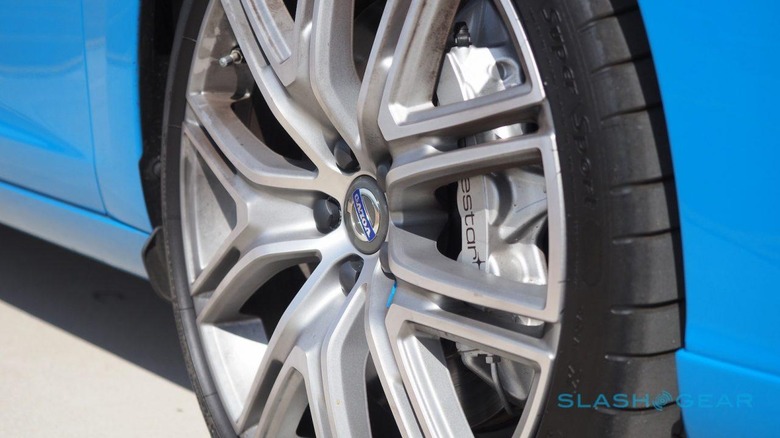 I suspect few owners will actually change the settings, however. Unlike with active dampers, which can be tweaked with the touch of a button on the dashboard, Polestar's Öhlins shock absorbers require a wrench in order to be adjusted through their ten levels. That might not be an issue when you have a pit crew on hand for your racing team, but even enthusiasts drawn to the Polestar concept might not be inclined to get their hands dirty, and certainly not on a regular basis.
What you do get easy access to are three settings for the power steering. That's switched to fully-electric, rather than electric-hydraulic as on the old car; Volvo says that, while enthusiasts might protest, it's actually allowed the engineers to refine the whole system more. You can choose between three levels of firmness, though I found all but the "high" setting to be a little on the light side when driving in earnest.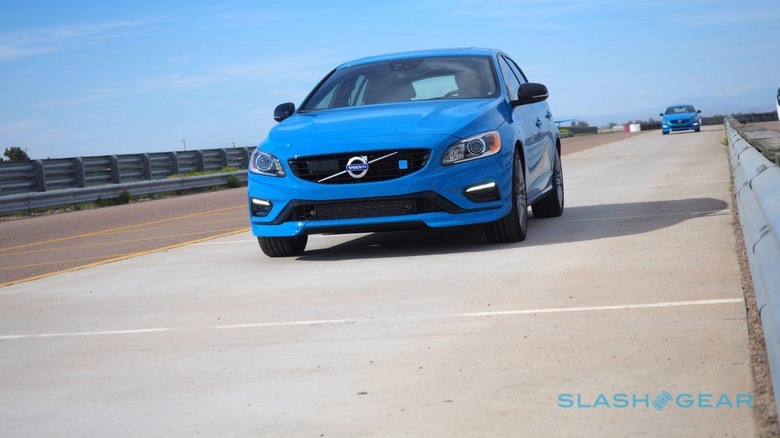 In addition to the Sport mode, accessed by pushing the gearstick over to the left and which makes for faster shifts, a more full-throated exhaust, less intrusive ESC, and more rear-wheel bias for the AWD system, there's a secret Sport+ mode. Like a cheat code for a classic console, it's not something you'd stumble on accidentally: after selecting Sport mode, you hold the gearstick forward and then double-click the downshift paddle. Two brief flashes of the "S" icon on the driver's display are all the confirmation you get that you've done it correctly.
The mystery is because Volvo never really intended it to make it to production. In Sport+ mode, the transmission never allows the engine to dip below 4,000 rpm from second gear up. Intended as a development tool for the Polestar team, it was so popular that they left it in.
It's Sport+ mode that I selected when Volvo took me to the track to see the Polestar in its natural habitat. With the adjustable shocks stiffened up at the front, tire pressures adjusted, and ESC off, the car surges forward with an eagerness to climb through the revs. 0-60 comes in 4.4 seconds in the S60 – the V60 is 0.1 seconds slower – and the transition between turbocharging and supercharging is practically invisible, giving the Polestar much more of a naturally-aspirated character as it sails up to 7,000 rpm.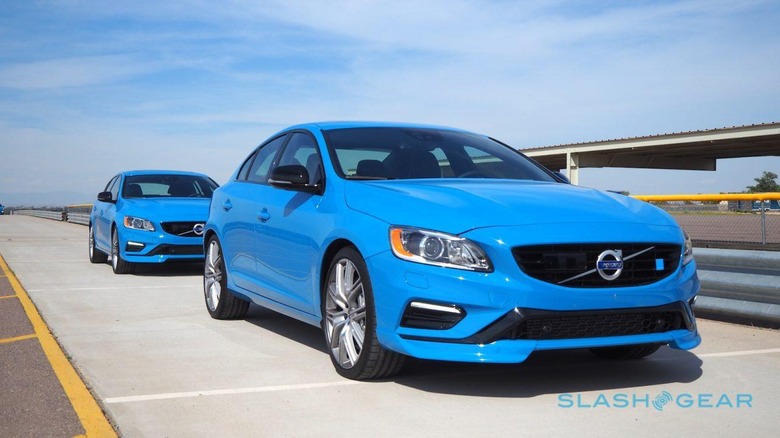 Without the big, heavy 6-cylinder at the front, the car feels far more balanced front-to-rear. There's far less dive in heavy braking, and the front end feels less inclined to break out during aggressive cornering. The BorgWarner all-wheel drive system telegraphs the power more cleanly, too; sure, you get plenty of squeal from the 245/35 ZR 20 Michelin Pilot Super Sport tires, but the Polestar stays settled.
Out on the road, meanwhile, it's the new transmission that makes the biggest difference. Shifts are snappier in manual mode, and there's far less hunting and lag when the automatic is left to its own devices. The old Polestar could be left wrong-footed if you suddenly called upon its power; the new car is far more responsive.
It's also noticeably more compliant even when road surfaces aren't at their best. The old car seemed determined to not only shake any loose teeth free, but liquidize most of the bones in your body with its unforgivingly stiff suspension. With the 2017 S60 and V60 Polestar, though they're still firm – as a cattle grid taken at speed demonstrated – they'd definitely be easier to live with.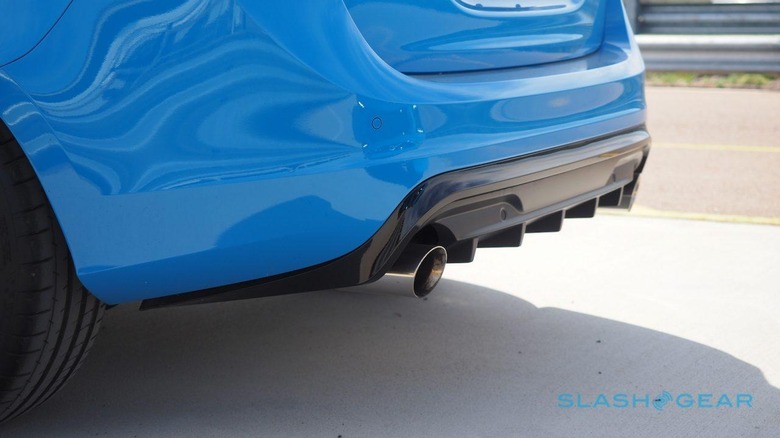 And yes, there's a part of me which misses the uncouth excesses of the old 6-cylinder Polestar. It was, undoubtedly, a flawed car in many ways: too hard and noisy in everyday driving; nose-heavy and lacking gearbox alacrity when pushed hard. While on paper that might have made it a poor competitor to more refined performance cars, in practice its charm won you over. It was like a Labrador puppy, all oversized paws and limitless enthusiasm, and while it might have been clumsy at times it was charming with it.
But the 2017 V60 and S60 Polestar are undoubtedly more refined expressions of Volvo's sporting capabilities. Power arrives more smoothly; the front-to-rear balance is better; it's easier to drive both fast and slow. On paper and on the road, you can't fault any of Polestar's decisions, especially given Volvo's determination to make a 365-day car, not just a track-day special.
I can hear your criticisms already. At $60,000 for a fully-loaded S60 Polestar, or $62,600 for the V60 Polestar wagon – which, if you have any sense or honor in your body and soul, you should be choosing of the two – these aren't cheap cars. They have strong, capable competition from big names like Mercedes-AMG and BMW M Sport, and aging infotainment systems in a dashboard that already looked fussy three years ago.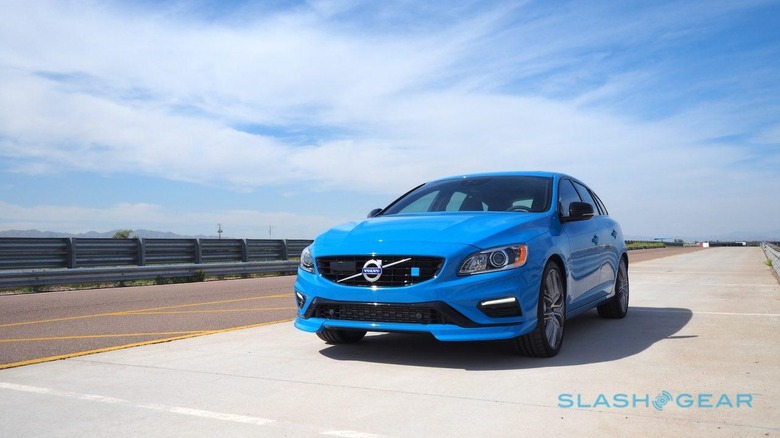 NOW READ: Volvo XC90 T8 Plug-in Hybrid Review
Look, though. Polestar will only make 1,500 of these cars for 2017; just a couple hundred of those will land in the US. Most will be in the glorious Cyan Racing Blue; two of every three sold will probably be a wagon. You could buy a V60 Polestar and drive it every day that's left in this year, and not see another car like it. That makes it far rarer than a Ferrari and, though Bugatti is making three times as many Chiron, you'd have to pay $2.7m for that.
In fact, when it comes to exclusivity-per-dollar spent, it's hard to imagine something better than this curio in "Swedish Racing Green". That you're getting a car that's a hoot to drive with real personality too, well, that's just gravy on your meatballs.