2016 Cadillac CT6 luxury sedan makes its official debut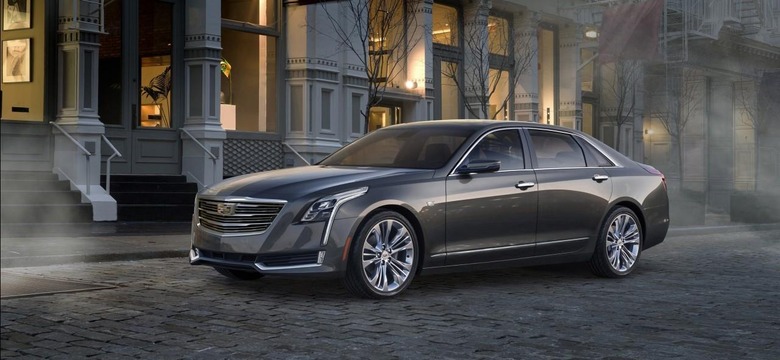 It hasn't been a secret that the 2016 Cadillac CT6 would be making it public debut at the New York Auto Show, and leading up to it the auto maker has teased the car in a myriad of ways. We can finally put those teases to rest: the luxury sedan has arrived, and it fulfills all of Cadillac's promises. The CT6 is a big deal for Cadillac for multiple reasons, not the least of which being due to its designation as one of eight new models being launched as part of a multi-billion dollar investment by the auto maker.
Cadillac will be launching the new planned cars by the end of this decade, and the CT6 teases everything luxury car fans can expect. Cadillac's president Johan de Nysschen said about the model, "The CT6 is nothing less than an entirely new approach to premium luxury — and an approach only Cadillac can offer."
Check out the SlashGear Cars Hub for more auto news!
Cadillac boasts that the CT6 offers an advanced automotive body that stands among the best offered by the industry, featuring 11 materials and "an aluminum-intensive architecture" to create a combination of strength, efficiency, and performance. This is coupled with a light weight despite the full-size designation.
There are a couple new engine options and technology in place that optimizes fuel efficiency without limiting the power offered by the V6 motors. A variety of cameras are in place that work alongside various smart safety systems, a quadzone climate system, that Bose Panaray audio system we've been hearing about, and much more.
The CT6 has a lot to offer, and we've been detailing it all along the way. Check out the timeline below to see the latest news on the model, then head into our New York Auto Show 2015 portal for news live from the auto show starting tomorrow!