2016 Audi A3 2.0 TFSI quattro Review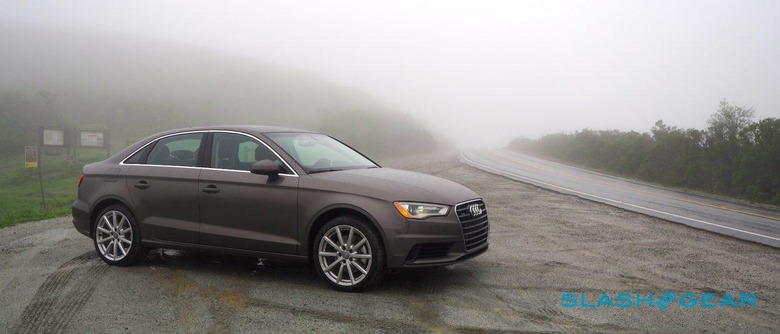 Judge a luxury car company not by its flagship but by its compromises: namely, the sacrifices it makes to put its badge – in this case the four Audi rings – on the nose of its smaller, cheaper models. The 2016 Audi A3 2.0T quattro is a case in point, the most affordable way to get the coveted badge on your driveway, but losing some of the bells and whistles along the way. Question is, do those sacrifices outweigh the benefits?
Style-wise, you'd be forgiven for blaming perspective and mistaking the A3 for a distant A4. When it comes to design language, Audi is clearly of the "don't change a good thing" school, since you hear the corporate tongue loud and clear.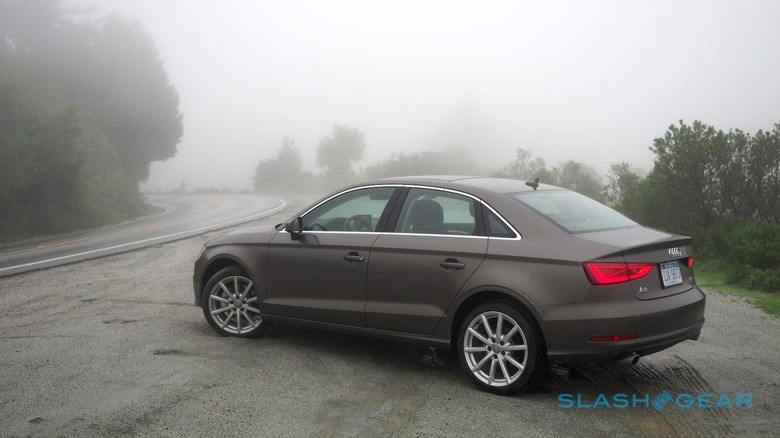 So, at the front you have a big trapezoidal grille and strikingly angular lights – in this case xenons with LED running lights – while the sides get sharp crease-lines and a relatively high waist. At the rear, the short overhangs work in the A3's favor, pushing the body's weight visually forward and leaving it looking more urgent and keen.
The $2,700 Premium Plus package throws in 18-inch allows instead of the 17-inch standard wheels, heated power front seats, keyless start, and an auto-dimming mirror.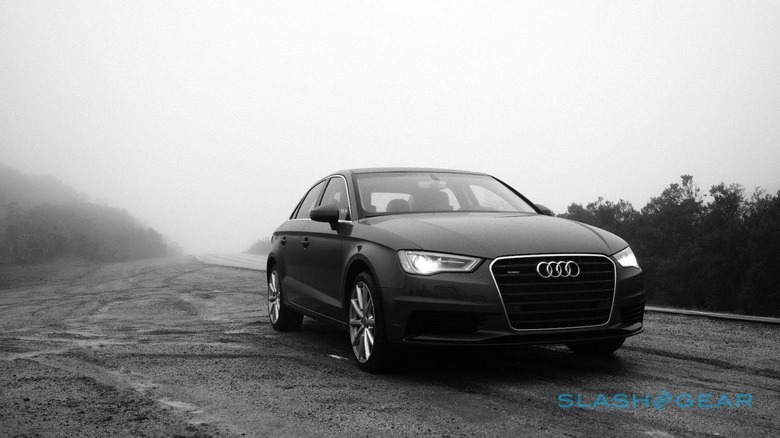 It's handsome, in a sober way, with minimal applications of shiny chrome and bold lines that I dare say will prove more timeless than the ostentatious flourishes of some of its segment rivals. It also very obviously apes its bigger siblings which I suspect helps it appeal to those who'd love the keys to an A4 or A6, but can't stomach the monthly lease payments.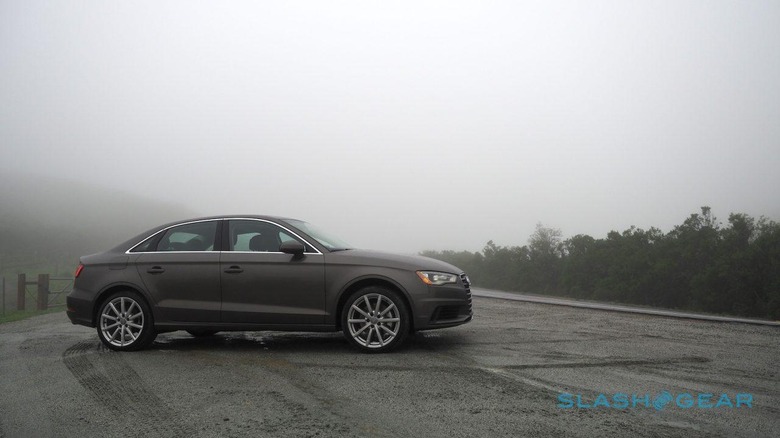 Audi's dashboard design has always tended toward the minimalistic, but the A3 is positively spartan. Sadly you don't get the vast LCD binnacle that Audi has dubbed its Virtual Cockpit, making do with relatively mundane analog dials and a smaller status panel instead, but there's a second display that pops out of the top of the center console for media, navigation, and adjusting settings if you opt for the $2,700 Technology Package.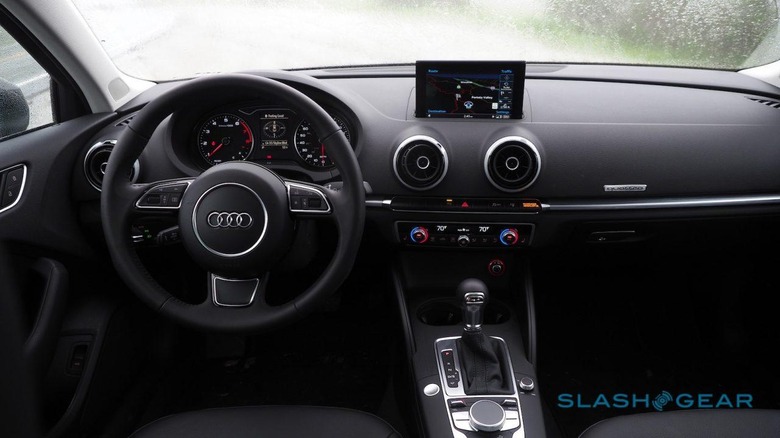 That also gets you WiFi hotspot support for the baked-in LTE modem, Audi side-assist for safer lane-changing, and navigation.
It's controlled via Audi's circular knob, flanked with a set of mode-sensitive keys along with shortcuts to navigation, media, and such. Audi has pared some of these buttons back in the name of simplicity in other cars, but it only takes a couple of days before muscle memory kicks in, and usefully you can replicate just about everything using the shortcut buttons and dials on the steering wheel.
Beyond that, the dashboard is a simple thing: a long horizontal swathe of black, soft-touch rubber studded with circular vents, together with a row of dedicated HVAC controls. It'd border on the oppressive if it wasn't for higher overall quality and materials than the average compact sedan, though there can still be some unidentified squeaks from rubbing trim: this isn't an A8, or even an A4.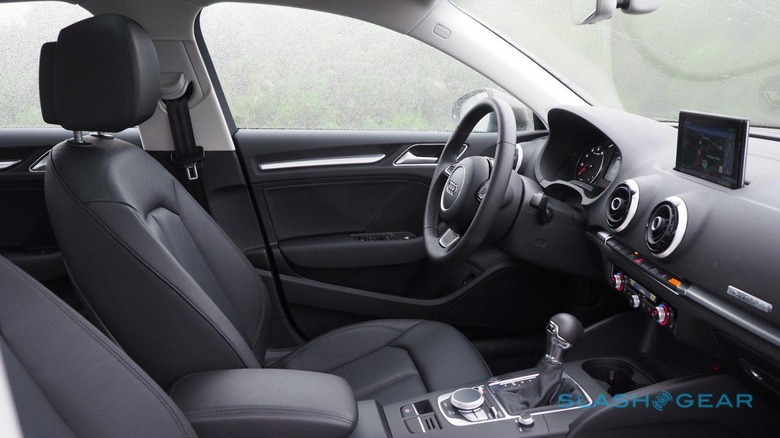 You don't get the space of those cars, either. Up front that's fine, with plenty of head and leg room, but the rear bench is conspicuously short on legroom. The A3's trunk, too, is on the compact side – 12.3 cubic feet – leaving me longing for the hatchback body more common for European versions of the car.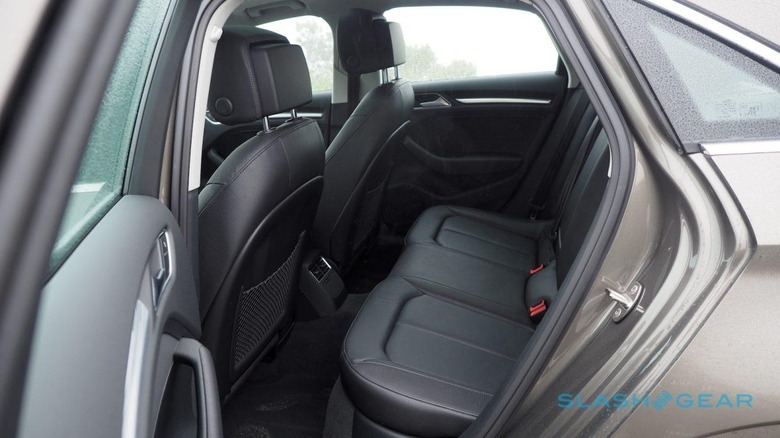 Under the hood is a familiar engine, not to mention a good one. Audi's 2.0-liter, four-cylinder turbo is good here for 220 horsepower and 258 lb-ft. of torque – not the highest it's been tuned, but certainly enough to give the A3 some real perkiness. The turbo spools up rapidly, enough for a surprising surge away from the lights, and overtaking at highway speeds isn't a problem.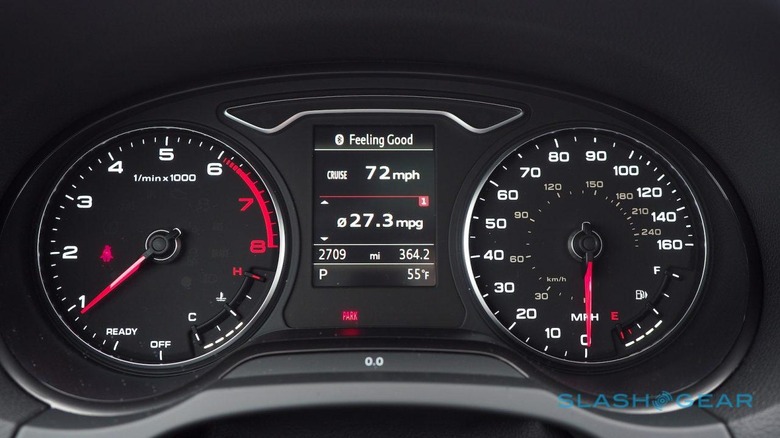 It's also frugal, too: Audi quotes 24 mpg in the city, 33 mpg on the highway, for 27 mpg combined; in my mixed driving, I clocked in at 27.3 mpg.
While it might share an engine with the TT, unfortunately it doesn't get the full benefit of switchable drive modes of the sports car. Audi's Drive Select system is an $800 add-on – not present on my review car – that offers Dynamic, Comfort, Auto, and Individual settings: in Dynamic, the car in theory gets more eager, while in Comfort it's more of a cruise. Without it, though you can flick the excellent six-speed S-tronic gearbox between regular "drive" and "sport" modes – the latter holding lower gears for longer, being more eager to downshift, and giving a crunchy little blip when that happens – you can't adjust the other dynamics.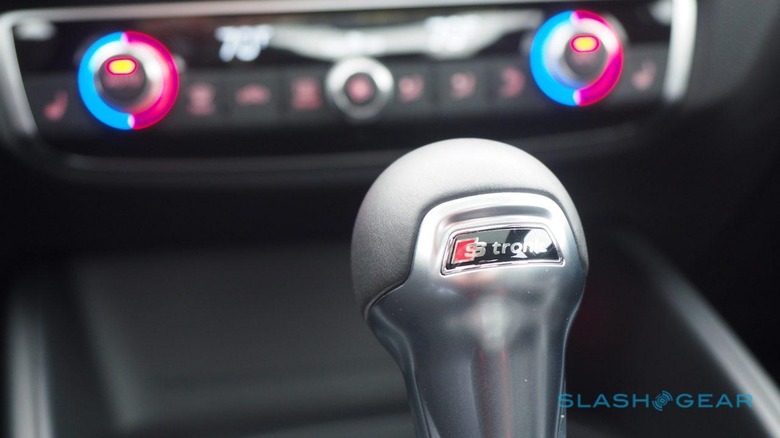 Even if you cough up the $800, mind, you don't get the full TT experience. The sports car has adaptive suspension which the A3 lacks (it's an option on Audi's S3), and in my experience that's the biggest difference that Drive Select's modes make.
It's something you miss when the roads get twisty. The A3 holds the road well, courtesy of Audi's quattro all-wheel drive, but there's more wallow as the tuned-for-comfort suspension tries to keep up with aggressive cornering. It's good, but if you really want four doors, performance, the Audi rings, and a "3" on the trunk lid you should go for the S3.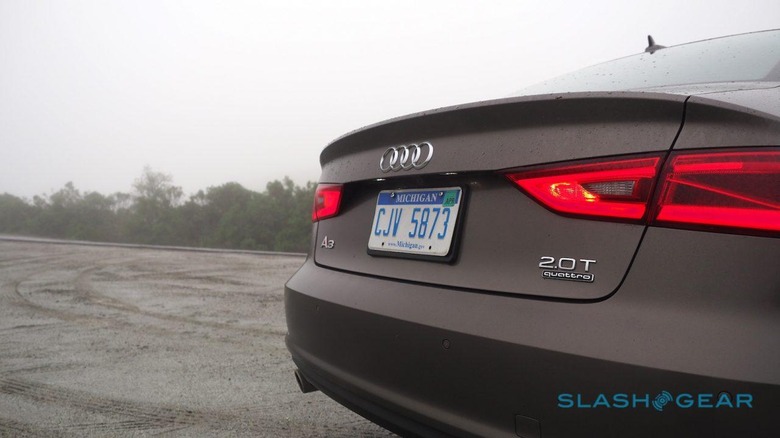 NOW READ: 2017 Audi A4 first-drive
That's involves a step up to a $42,500 car, mind, though does get you 292 HP and 280 lb-ft. of torque. In comparison, this spec'd-out A3 starts to look more than a little expensive at $41,100 as-tested: after all, you're getting into A4 territory at that point, with the larger car starting at $37,500.
My inclination would be to stick as close as possible to the $34,200 entry-level A3 2.0 TFSI – which still gets you leather, a panoramic sunroof, dual-zone climate control, heated leather wheel, parking system with a rearview camera, Bluetooth and SiriusXM, and rain-sensitive wipers – and try to resist the urge to splash out on Audi's options list.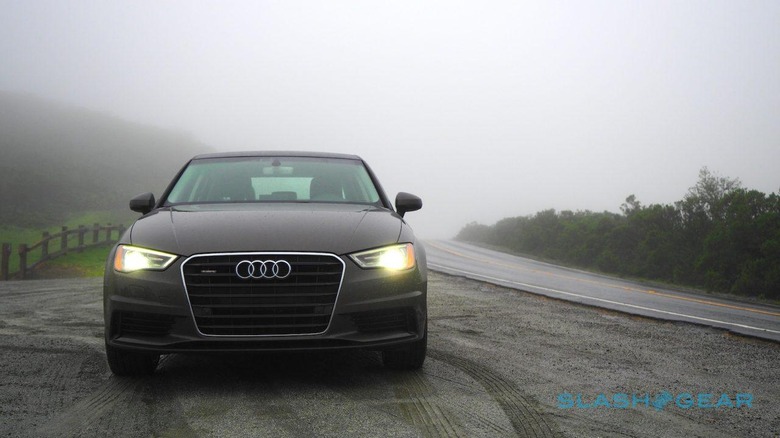 That way, you're getting a mini-A4 and an entertaining drive for a solid price. The 2016 A3 2.0 TFSI may not turn heads in the parking lot, but its eager engine should keep a smile on your face if you simply must have that four-ring cachet.