12-inch iPad Pro with 3D ToF sensor still coming next month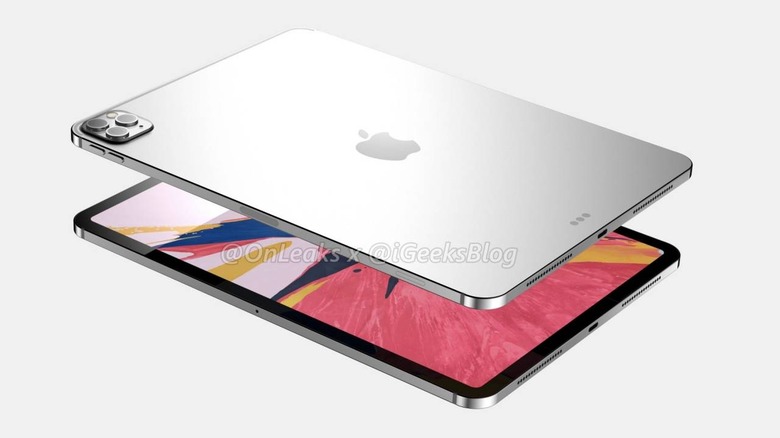 Apple has just publicly admitted that the novel coronavirus outbreak will indeed have adverse effects on its upcoming products, warning investors of supply shortages and missing earlier guidance targets. It's not all doom and gloom though, despite the somewhat muted atmosphere, and Apple is still expected to push through with product launches despite potential supply problems. Apparently, that includes even a new iPad Pro that may launch next month, perhaps alongside the cheaper iPhone 9 or iPhone SE 2.
Rumors about a new iPad Pro have been floating around for a few months now. A few details are still unknown, like whether it will be sporting a metal or glass back. The latter would imply but not really confirm that Apple would finally be adding wireless charging support for its large slate. Presuming there's a wireless charging pad large enough and powerful enough to support that.
One detail that has been persistent across rumors is a third camera on the back of the tablet, suggesting that the next iPad Pro would sport the same square camera bump as the iPhone 11. That third camera is, of course, a 3D Time-of-Flight or ToF sensor that will be useful for augmented reality applications, among other things.
DigiTimes confirms that detail and also talks about what lies ahead for this iPad Pro. It will be announced in March despite the production issues that Apple and its partners face. It doesn't expect shipment to ramp up until April, however, and even then numbers are expected to be far lower than projected.
The publication also describes the slate as a 12-inch iPad Pro, which may just be an error. However, Apple has been known to play around with iPad sizes so it's not exactly outside the realm of possibility either.