100% LED watch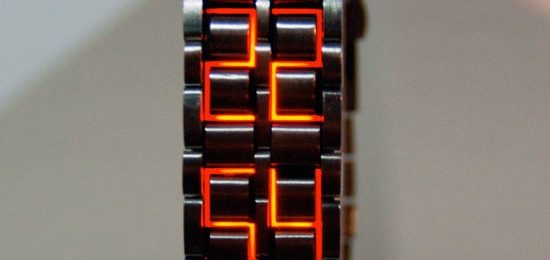 Studio 100% have been showing off this new LED watch at Tokyo Design Week 2008, with hidden LEDs that shine through the gunmetal links of the bracelet.  It manages to look both modern and retro at the same time, probably because of the nixie tube orange color.
The 100% watch is reminiscent of some Phillipe Starck watches produced by Fossil, but looks a little more rugged than those polished designs.  Unfortunately details are yet to be added to the company website, so we shall simply have to enjoy these photos from Design Boom.
Happily Nubokuni Tsuboi, president of 100%, says that the watch will actually be going into production soon.  Hopefully it manages to spread outside of Japan.
[via NOTCOT]