10 Android smartphones that cost less than $40 (2017)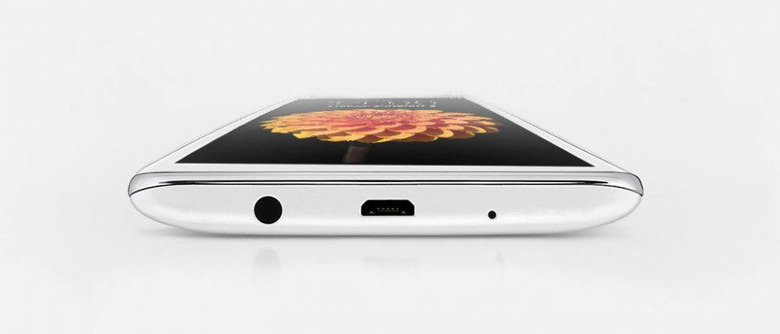 Flip phones are by and large a thing of the past. For many buyers, a smartphone is their primary or sole means of accessing the Internet. For some, having a smartphone means being able to stay in touch with friends, apply to jobs, check email, and more. Not everyone has the budget for a pricey handset, though, and that's where the market's cheapest smartphones come. These models are, in some cases, as cheap as a mere $10, though for this list we're including models that range up to just under $40 USD.
Alcatel onetouch Pixi GLITZ ($9.99)
READ: Stop thinking about smartphones as 'just phones'
Tracfone's refurbished Alcatel one touch Pixi GLITZ is one of the cheapest Android smartphones available to the U.S. market. This model doesn't have much to offer — to say it is a basic phone is an understatement — but it is still miles ahead of an ordinary flip phone. The Pixi GLITZ features a tiny 3.4-inch display and a 1.3GHz processor, a rear 2-megapixel camera (no front-facing camera), Android 4.4 KitKat, WiFi, 4G support, and Bluetooth 4.0. The phone has a tiny battery, as well, capable of only 5.7hrs of run time. The handset does feature GPS and A-GPS, though, as well as a microSD card slot for expansion.
Alcatel onetouch Pop Star LTE 2 ($9.99)
The second most-inexpensive phone on the market is another Alcatel phone, NET10's Alcatel one touch Pop Star LTE 2. The handset features a 4-inch display paired with a 1.2GHz quad-core processor, WiFi, Bluetooth 4.1, and a microSD card slot that supports a 32GB card. The handset is aged with its Android 4.4 KitKat OS and 5-megapixel rear camera (and a paltry 0.3MP front-facing camera), but it has some things to be positive about — namely a 15-hour talk time, nearly 17 days of standby time, and GPS.
Huawei Pronto LTE ($19.99)
Though it represents a small jump in price, the Huawei Pronto LTE has a big boost in features, relatively speaking. The Pronto features a 5-inch display as well as 4G LTE support, a 1.2GHz quad-core processor, Bluetooth 4.0 and WiFi, a 5-megapixel rear camera, and a microSD card slot with support for up to 32GB. The phone's talk time is a decent 6.6hrs and the standby time is 16 days. The phone has GPS and Android 4.4 KitKat.
ZTE Unico LTE ($19.99)
For the same price as the above phone, NET10 is offering a refurbished ZTE Unico LTE, an Android 4.1 handset with a 1.2GHz dual-core processor, 4G LTE support, Bluetooth 4.0 and WiFi, a microSD card slot with support for up to 32GB, and a 5-megapixel rear camera. Talk time is only 5 hours, but standby time is decent at 8 days, plus there's GPS and an included 8GB microSD card.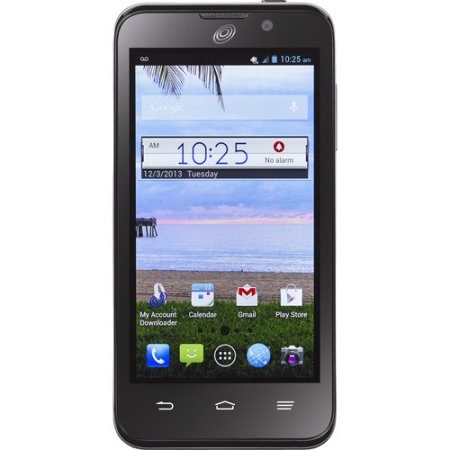 ZTE Zephyr ($29.99)
Bumping up into yet another price tier is the ZTE Zephyr, a 4G LTE phone with a 5-inch display and a 1.2GHz quad-core processor. This model features GPS, a microSD card slot with support for up to 32GB, Bluetooth 4.0, a 5-megapixel rear camera, and 6.6hrs of talk time on a charge. Though it runs an older version of Android — KitKat, to be precise — it somewhat makes up for that with the inclusion of GPS.
Huawei Glory ($29.99)
READ: The next great smartphone isn't a phone at all
Truth be told, this camera is a step down over the previous model, at least as far as the features-to-price comparison goes. It's still worth including, though, as the price is right for budget buyers and it may suit the needs of someone eyeing Tracfone in particular.
The Huawei Glory has a 3.5-inch display and a 3.2-megapixel rear camera. There's not much to the phone otherwise — it details an 'unlimited-entry phonebook' as one of its features, indicating just how little buyers should expect. Talk time is 5.3hrs, and there's both WiFi and 3G network support. This phone runs Android 4.0 Ice Cream Sandwich.
ZTE Solar ($29.99)
NET10 is offering the ZTE Solar for $29.99, and that's not a bad price for this handset considering StraightTalk has it priced ten bucks higher. This phone is very similar to the above model, bringing with it a 4.5-inch touchscreen display and decent enough 3G connectivity. The model has a mere 5hrs talk time per charge and a single camera on the back (5MP). The phone does have GPS, though, one of its highest-end features, meaning the phone is still more usable than a flip phone or feature phone. Storage is via an included 4GB microSD card, however, so don't expect to download many apps.
LG Tribute 5 ($31.99)
The LG Tribute 5 smartphone represents the first big jump in phone quality on this list, and it comes with only a slightly more expensive price tag. The Tribute 5 ordinarily sells for $80 but it is being offered by prepaid carrier Boost Mobile under a promotional deal for $32, making it an attractive deal that, not surprisingly, tends to sell out quickly. This handset is a bit more modern with Android Lollipop 5.1 and a 5-inch IPS display.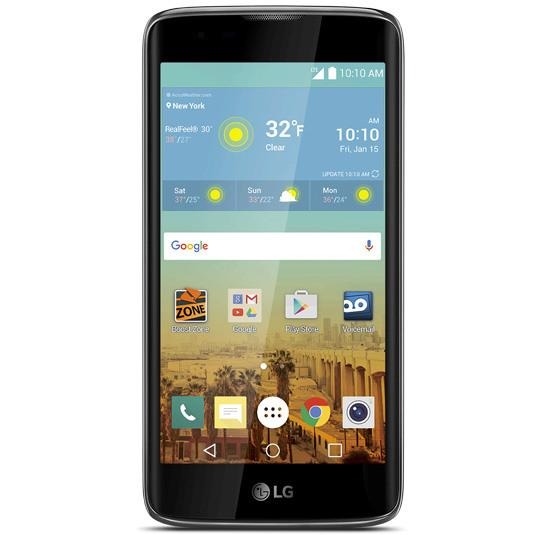 Under the hood lies a modest 1.1GHz quad-core Snapdragon 210 processor, as well as 1GB of RAM and 8GB of storage. The latter can be expanded via microSD by up to 32GB. The phone supports 4G LTE networks, and boasts other things like a 5-megapixel rear and front-facing camera, mobile hotspot capabilities, and a 2125mAh battery with 14.5hrs of talk time.
Samsung Galaxy On5 ($39)
Bumping up to the list's highest price tier is the Samsung Galaxy On5, a phone that comes with a small 'catch' — this handset only costs $39 USD if the buyer takes full advantage of Metro PCS's deal, otherwise it has a $129 USD price tag. That's great news, though, if you're looking for a new carrier or don't mind porting your number.
This Samsung handset has a 5-inch HD display alongside a 1.3GHz quad-core processor, 8GB of internal storage space and support for microSD cards up to 128GB in capacity. The phone has a rear and front-facing 5-megapixel camera, up to 18 hours of talk time, Bluetooth 4.1, and Android 6.0.1 Marshmallow.
LG K7 ($39)
Last on the list is another Metro PCS phone, this one also priced at $39 USD as part of a larger deal that, when fully utilized, brings the cost down to this level. The LG K7 in white is one of the best phones on this list, offering a 5-inch display with an FWVGA resolution and 2.5D Arc Glass. The phone has a 1.1GHz quad-core processor, a 5-megapixel rear camera with autofocus and a flash, a 5-megapixel front-facing camera, and support for 4G LTE.
Wrap-up
Phones like the ones on this list are called many things — burners, disposable handsets, and sometimes junk. It's true that at these price points, one should neither expect a large array of features nor durable build quality. Still, all of the phones above have more to offer than the average budget-tier flip and feature phone, and that's nothing to ignore. If you're in the market for something to get you through a couple rough months until your preorder comes in, a model for young kids who will probably lose it regardless of quality, or you just like being frugal, all of the above models will fit the bill.