Samsung foldable phone might have more cameras as well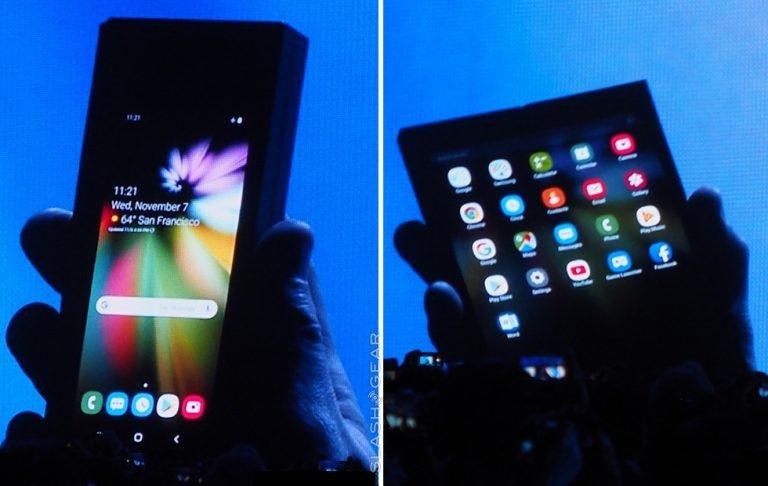 Samsung might be throwing everything including the kitchen sink into its elusive foldable phone/tablet. It's pulling out all the stops on what could be its most sophisticated, and most likely most expensive, smartphone ever. Not satisfied with an already rare foldable screen, the phone will also have another screen on the outside. And instead of settling for the usual dual cameras, it's almost going all out and putting three cameras on top.
When you think about it, it's not really surprising. The Galaxy S10+ is already expected to have three cameras so it's only rational to expect a high-end Samsung phone to have similar. At least it's not the still insane quad-cameras of the Galaxy A9.
That said, it won't be coming without some cost, one that consumers will eventually have to pay for. The foldable phone, believed to be called the Galaxy Fold, is already expected to be break through the price barrier, making it both a prototype and a luxury product. And while triple cameras are slowly becoming more common, they're still a lot more expensive than even dual sensors.
The report doesn't go into detail on what those three cameras will be but it does refer to the Galaxy A7, Samsung's first triple camera phone. That combined a regular telephoto camera, an ultra-wide angle camera, and a depth sensor. The Galaxy Fold wouldn't settle for anything less though it will probably take after the Galaxy S10+ instead of a mid-range phone.
Curiously, no mention is made of the front camera. Given the design of the device, it will definitely need cameras on both sides. If that comes in a dual-sensor setup, expect to add a few dozen more dollars to that price tag.