"Touch the Magic" as Disney launches its own Android phone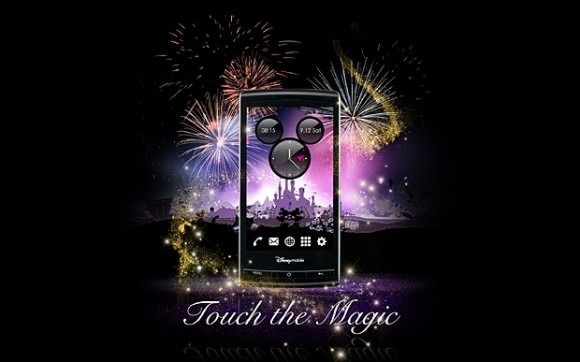 Details have come out for Disney's new phone it plans to debut next month in Japan.  The phone looks like a Sharp Galapagos 003SH powered by a Disney themed version of Froyo version 2.2 of Google's Android.
The Disney phone packs a 3.8 inch screen with some sort of 3D capability, a 9.6-megapixel camera, possibly TV tuner, and an app that puts the popular sticker booth in your hand as it lets you add bows and cat whiskers onto your own original photos.
The phone has plenty of Disney exclusive features such as live wallpapers that change depending on your time zone, Disney emoticons to impress your friends, and seven different Disney designs: Disney castle, Minnie Mouse plant print, Minnie Mouse polka dot, Star white, and mouse-patterns in pink, white, and gold.  The phone is only available in Japan and is not planned for a US release.
[Via Android Community]