Google has amped up Google Calendar with new time-saving tweaks, including address autocomplete, better searching to avoid missing appointments, and support for group events. The new update, which is rolling out to Google Calendar users from today, aims to streamline the process of managing an agenda, pulling in the company's other products like Google Maps.
So, there's now address autocomplete built on top of Google Maps, rather than having to copy and paste the location in from another webpage or an email. As users type into the "Where" box, they'll see a drop-down list of possibilities from which to choose.
As before, Google Calendar adds a "map" link to calendar entries, which pulls up a full Google Maps page when clicked.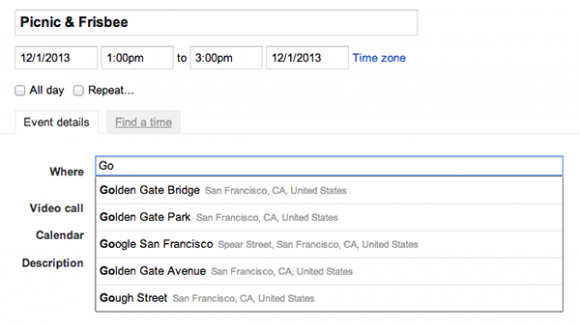 Meanwhile, there's also better integration with Google search, which brings up live search results while the term - such as "meeting" or "lunch" - is entered. The list of results also includes date and time details.
Finally, there's support for inviting Google Groups to Calendar events, making it more straightforward to add up to 10,000 attendees to a single appointment (or up to 5,000 people to recurring events). The benefit is that the invite keeps pace with the evolving membership of the group, as people join and leave it.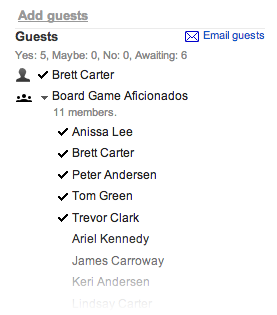 The new features are currently available on Google Calendar in the desktop browser, but we're likely to see Google roll them out to its mobile versions of the app in the near future.